Shopping in Graz
Amble through the Capital of Delight and shop to your heart's content
Shops for every taste – and a pleasurable ambiance. Locals and guests alike love to stroll through the streets of Graz, go window shopping and hunt for bargains.
The shops and boutiques in Graz are like a wardrobe – a mixed assortment of colourful clothes. Casual outfits for the city stroll share a coat hanger with elegant robes for the evening gala. Affordable second-hand accessories can be had next to expensive jewellery, and traditional costumes compete for attention with flashy designer fashion. Raise the curtain for a shopping experience à la Graz and discover further its markets and other useful tips for a shopping day in Graz!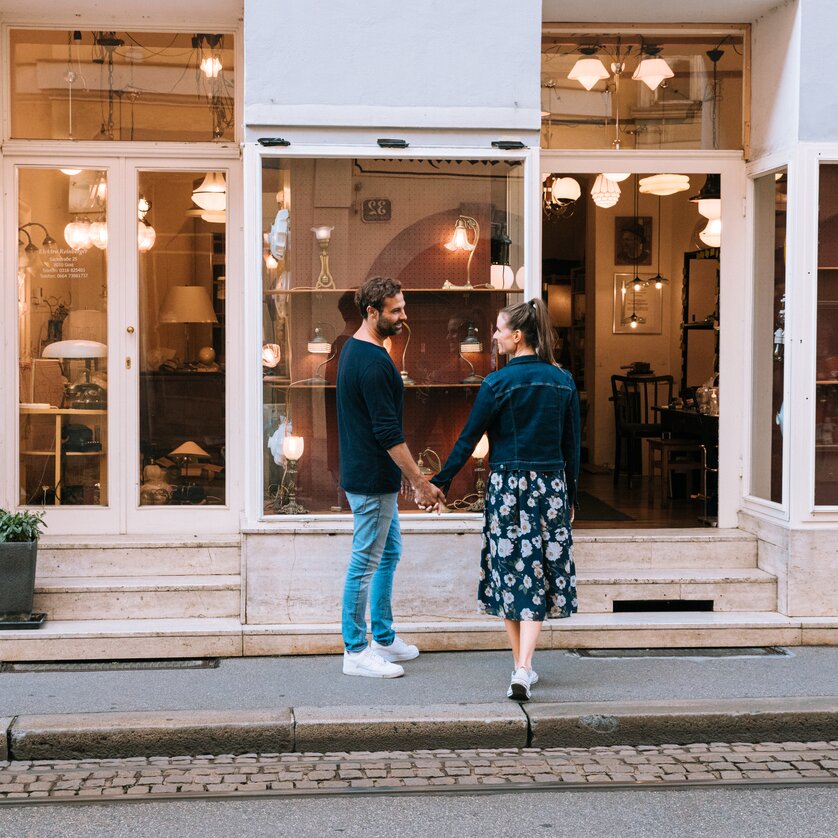 Shopping in the city center
How long are the shops open in Graz?
The shops in Graz city center are generally open Monday to Friday from 9 am to 6 pm and Saturday from 9 am to 5 pm, sometimes only until 12 pm. A few shops close during the lunch break. Grocery stores often open before 8 am and close at 7 pm. But don't worry, there are a number of shops in Graz that are also open in the evenings, on Sundays or on public holidays.