Food, drinks & shopping in Graz
Enjoying the Capital of Delight
There's a reason why Graz is known as Austria's Capital of Delight: Local chefs regularly whip up creative dishes from regional products, proving their expertise and innovative spirit. However, there's more on the menu than just regional food and drinks. The fine-dining restaurants and cafés of Graz offer culinary highlights from all around the world.
The partner restaurants of the Capital of Delight regularly prepare seasonal, fresh and truly Styrian dishes. The culinary level in Graz is high, living up to the highest international standards. How do you tell if a restaurant is a Capital of Delight partner? Simply look out for the "GenussHauptstadt" logo!
You can also experience culinary highlights beyond the city borders. After all, the Region of Graz is not just known for its sports and culture offers, but also for its culinary landscape. For instance, a crispy "Backhenderlsalat" prepared with the famous Styrian pumpkin seed oil is the most delicious way to fuel up during a leisurely cycling tour through Styria's Mediterranean south. Or how about a glass of Styrian wine to top off your visit to beautiful Frohnleiten with its distinctive cityscape?
Enjoy your meal – and the highlights of the Capital of Delight!
Graz - The Capital of Delight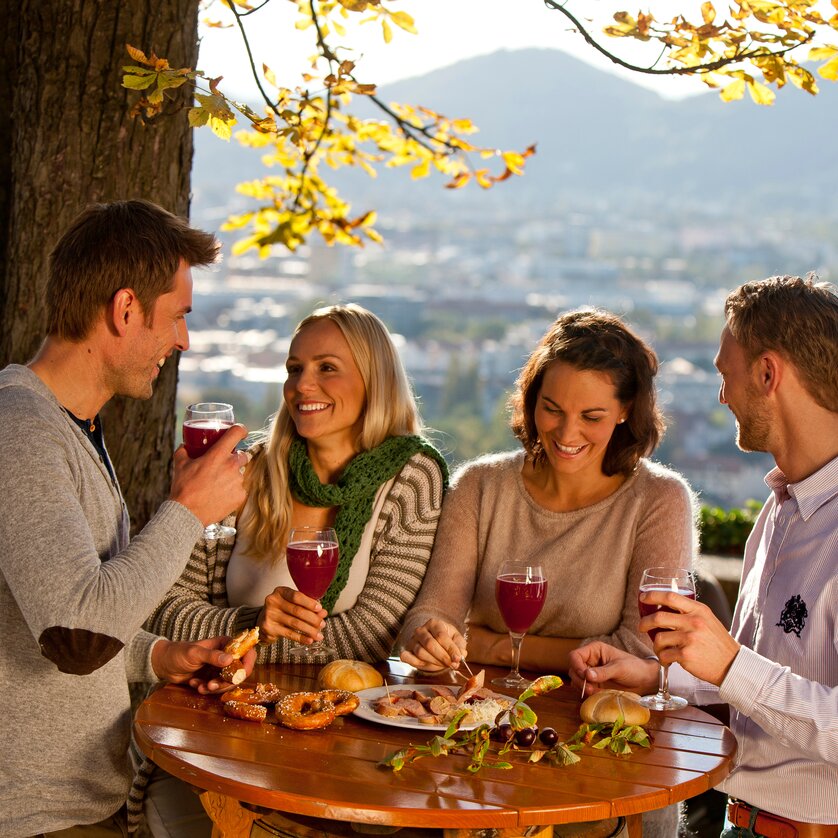 Graz - the Capital of Delight